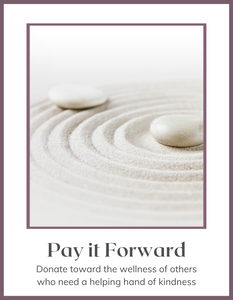 Pay It Forward
Donate toward the wellness of others who need a helping hand of kindness.
Join us in making a difference and show loving kindness is the greatest gift we can give. Together, let's create a brighter future!
Thank you for your support and generosity.  Your community is grateful.